Originally posted on The Odyssey. 
Never did I imagine I'd be a 'commuter student,' but I use that term loosely. As one of the student's displaced from Building D, I've found myself living in the Fox Run apartments off campus. By off campus, I mean literally less than two minutes away, but still. I've had to change my routine because I can't just walk back home after class.
Whether you live in Fox Run, a private house right near Fulton or West Cedar street, or you even still live at home with your parents, you know the toll commuting can take. You have to wake up extra early to drive to campus, and finding a good parking spot in Beck can be similar to the Hunger Games.
You have to make sure you have your laptop, charger, and headphones or you'll be absolutely bored. For those days when you just want to go home but that 3:30 is forcing you to stay on campus, I've created a list of my seven favorite spots to wait it out.
1. The River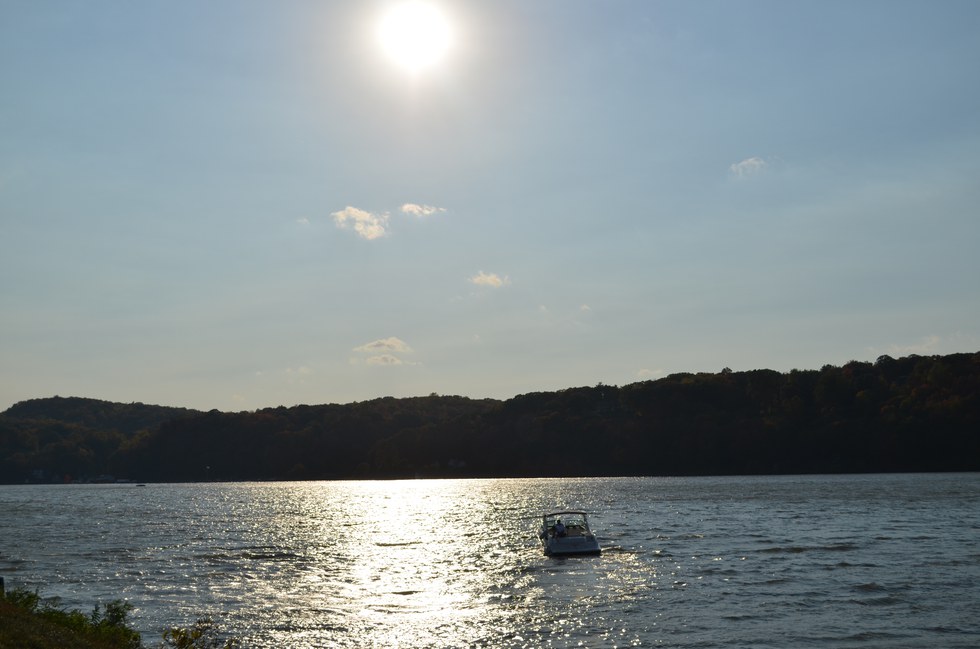 Of course, this has to be my first and favorite option. Not everyone is blessed to attend a college on the beautiful Hudson River, so take advantage of it.
While the weather's still good, make the walk down the hill, past Lower New, to enjoy the sun and calming sounds of the river. Do some work or just watch the boatsspeed by–either way it won't feel like you've been sitting down there for two hours.
2. Dining Hall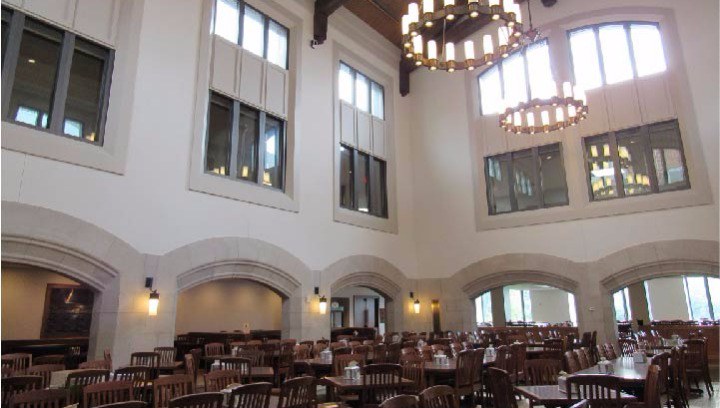 Now, this is more my speed. If you have a prolonged time between classes, it's inevitable that you'll get hungry, so stop by the Dining Hall and grab a bite to eat. Preferably on Tuesday because you can always count on Sodexo to at least have good tacos and cupcakes.
Catch up with an old friend over some food or go by yourself, something I've found isn't as scary as it seems. No one is going to judge you for eating alone, but if you still feel awkward about it, bring your laptop to catch up on your latest show on Netflix or bring work if you can concentrate with the white noise of the Dining Hall.
3. The Library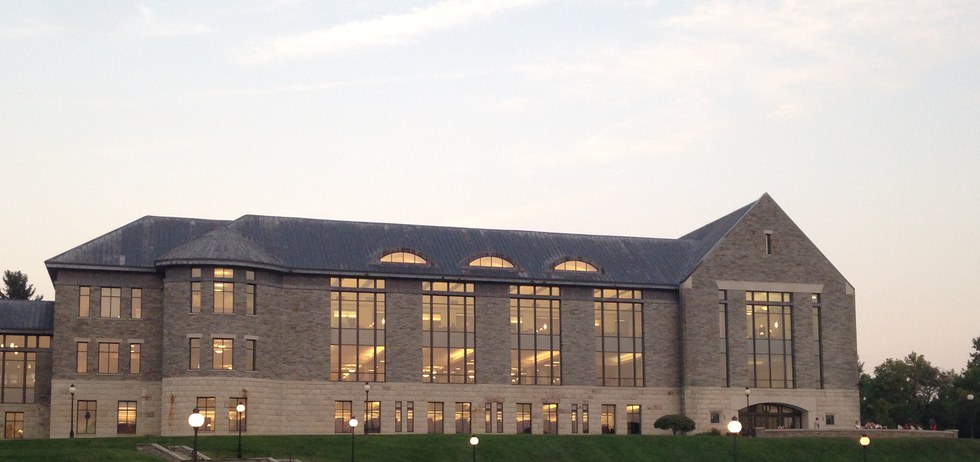 I was never a fan of going to the library to do work. I found the huge building intimidating and I hate silence. Yet, the library is a fantastic place to actually get work done.
Pick a spot on the second floor in front of the big windows that provide you with another beautiful view of the river, or grab a table in the lobby with a friend, and if that's too distracting, opt for a study room. Bring a friend at your own risk; you may get more distracted than actual work done, but if you open up to the idea of the library, you'll find that it's not as bad as you think.
4. Donnelly Cafe

If you don't have enough swipes or are a Science/ Fashion major, you can take a break between classes and have lunch at the Donnelly cafe. Since they redid it, the sandwiches have become a hot topic of conversation and the tables are comfortable. And right across the hall is a commuter lounge, perfect for sitting back and watching Netflix or getting ahead on your assignments.
5. Student Center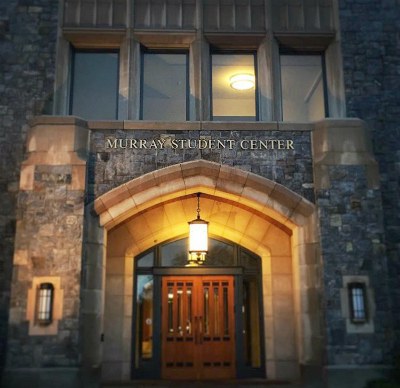 From the I Am Yellow painting to the couches and chairs overlooking the Dining Hall to the Cab, if you don't find a spot you like on campus, there's plenty more here.
6. Commuter Lounge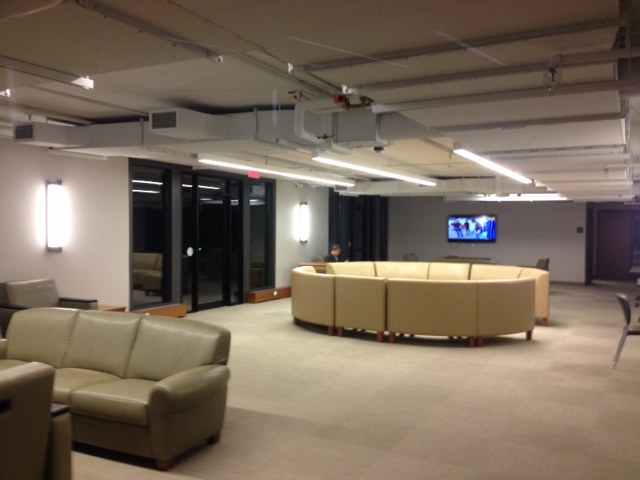 Did you know that on the ground floor of the student center near Champ there's a lounge especially for us? Downstairs, you'll find everything a commuter would want: two big screen TVs and an abundance of couches to rest on. Normally, there are not too many people down there, but if it's pretty packed, you can walk right outside and sit on the terrace overlooking the green field near Bryne House.
Overall, I know we want to rush home to the comfort of our beds after a class, but with another class that same day, it's impractical for commuters to journey home. Even though I'm five minutes away and I could go home, if you have a car you risk losing your parking spot or if you're just walking, maybe you're being particularly lazy one day. Whatever your reason, you've had those days when you've had to stay on campus and find somewhere to hang out.
Tori Conlin, Class of 2020