Originally published to the Odyssey. 
The James A. Cannavino Library. The library. The lib. If you know me personally, then you know that's where to find me. I work there; I do homework there; I have classes there. I pretty much spend a good 90 percent of my time with James. (That's right. We're on a first name basis.) There's just something about the place that makes me feel right at home. Most people will call me crazy for loving it so much, but here's why there's no place I'd rather be:
1. It's the heart of campus.
It is right smack dab in the middle of the Marist campus, so when I'm there, it's a short stroll to my next destination. Compared to where I live on campus, everything is so much closer to the lib.
Not only is it close to everything, but it's also buzzing with students. I run into so many people! Whether someone is using the quick print station, getting a study room or actually sitting and doing work, I'm bound to run into someone I know. This part of the lib gets me through every work shift when I'm sitting there for three or four hours at a time, in need of social interaction that does not involve books or study rooms.
2. It's a great place to get stuff done.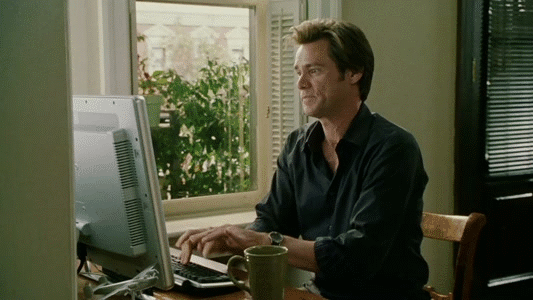 Whenever the homework rush has got me down, I always know I can go to James to power through it all. If I have an important paper due, I head straight to the first floor (or the basement as some may call it) where it is silent. My favorite work spot on the first floor is in a cubicle all the way in the back by the quiet study room because I can tune into what I need to focus on.
The third floor is usually my go-to homework spot because of the open area. The space makes me feel less claustrophobic. Also, because it is the "loudest" floor, I don't have to worry if my typing is disturbing others or feel like I can't talk to my friend sitting next to me. Also, my late-night lib snacks are typically a bag of chips, so I can rip it right open without a care in the world.
3. I can geek out in peace.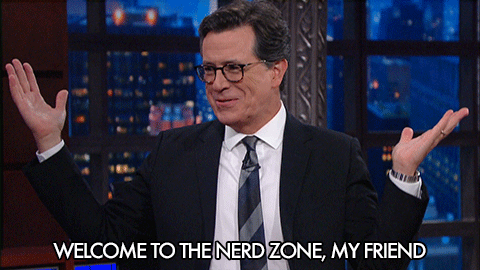 One of my favorite parts of being in the lib is actually being surrounded by books. I loved reading as a kid, so a part of having books around makes the lib a more comforting atmosphere. I know what you're thinking, "Bri, it's a library. Of course there are going to be books in it." But it's the way every aisle is laid out, welcoming you to explore the knowledge on each shelf.
4. You're not the only one struggling over a pile of work.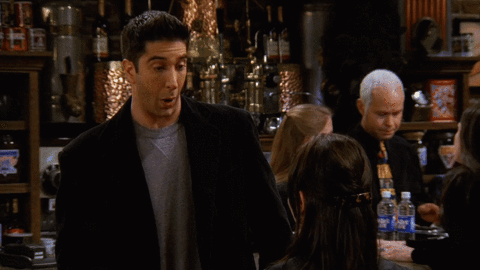 I can't tell you the amount of times I've walked around the library, seen other students with their heads down on the desk or a look of total irritation across their faces and thought, "Okay, same." Most of us have gotten to that point where we've wanted to throw our laptop across the room and scream because of the amount of work that's due. But just remember, you're not alone.
5. The View. (Cue heart eyes emoji)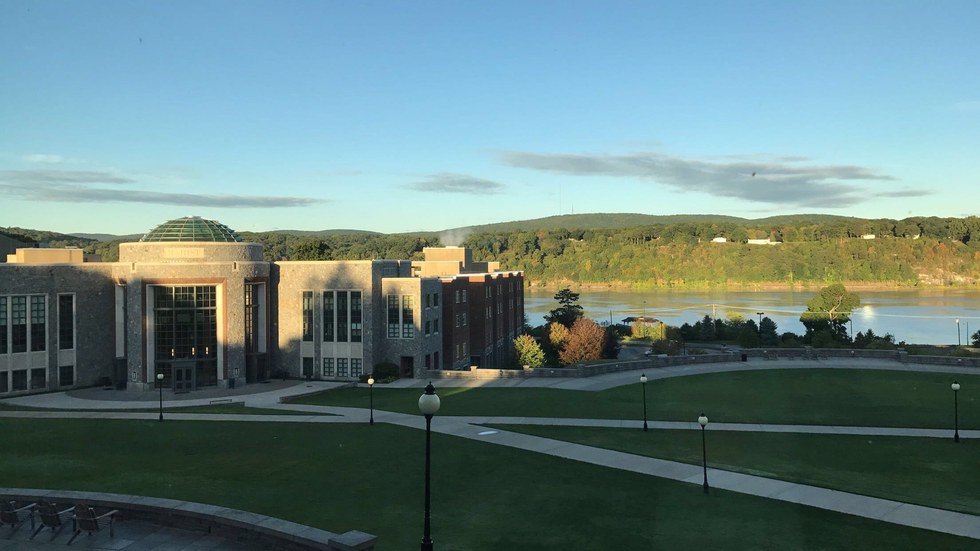 Need I explain? Let the Hudson speak for itself.
– Brianna Panasiuk, Marist Class of 2019